You know that your bottom line is only as good as your front line. Therefore, it matters who sharpens your frontline (sales team). Corporate, SME or individual, it makes a huge difference when your partner in this sharpening, that is, professional Sales Training in Kenya journey, has walked the talk. That he has sold, and can train, successfully. You do not want one that can recite a sales training ppt, by rote. Reach out for a free consultation o read on.
Sales Training Methodology
To begin with, the training is customized and you learn through doing. Next, in our Sales Skills Training, we empower individuals and sales teams to practically excel in the art of selling. This is because, we know that Sales isn't just about selling; it's about building relationships, solving problems, and creating value. As such, our Sales Training is designed to empower your sales professionals with the tools they need to exceed targets and foster long-lasting customer loyalty.
In addition, whether you're a seasoned sales professional or newbie, our comprehensive, value-added sales training programs will sharpen your skills, boost your confidence, and drive unparalleled sales results. Furthermore, it is deigned for interactive learning and with real world experience sales training and coaching; it is also packed with professional, results-oriented 21st C sales techniques and topics, and has on going support.
Finally, the value added sales training, takes a hybrid delivery and heuristic (doing) approach to learning. This is so as to enhance content retention and greater return on your investment. So. go ahead. Elevate your sales game with our industry specific sales training.. If interested, contact us for a free consultation, or read on.
Why choose our sales training
Now then. As sales experts, having decoded what makes successful sales people tick, we can confidently, step by step, walk your sales team through how to competently tackle every step of the sales cycle or funnel. We also look at what behaviour limits them from consistently thriving and show them what they can practically do about it.
In addition, our customized Sales Skills Training program is a roadmap to sales excellence, covering a range of essential skills, including effective communication, relationship building and modern closing techniques.
Therefore, if you are looking to have your team sell more; embrace an empowering attitude, and develop their knowledge and skills, then our different types of value added practical sales and marketing training in Kenya course, and coaching programs can help you achieve your goal.
Finally, you may also wish to engage with Sales Pitch! Our weekly actionable tips on sales. There's hundreds of them and growing.
Professional Sales Training programs in Kenya to help you sell more:
1. Customized Sales Solutions or Training. If you seek value added customized Sales and Marketing Solutions or Training, so as to sustainably boost your sales to what your organization desires; or, training unique to your industry (say,. bank sales training). It could also be for tele sales; or, creating robust sales operations read more. Or just complete this form for a free consultation
2. Strategic Account Management . Hope is not a strategy. If you would like your Strategic Account Managers or Account Managers to remain strategic and collaborative, Read more.
3. FMCG Sales Training If your team must lead without authority and persuade, so as to sell effectively, for instance, salespeople in FMCG sector then read more
4. Online Sales Mastery. Step by step to selling success. Learn on the go. Plug, Pay and Play. Read more
5. Corporate Bank Relationship Management If you wish to grow your corporate bank RMs strategic thinking and selling, read more
6. Detailing Unusual. Would you like your med-reps to detail differently, yet ethically, but much more productively? If so our pharmaceutical sales training can help. read more
7. Sales and customer service training: If selling through delivering service excellence is your cuppa tea, we are happy to assist develop a course for you. Read more on customer service training here
Other sales and marketing training related courses and services
1. Commercial Skills Training If you are wondering how to improve your staff's commercial awareness skills, we can help with our gamification Commercial Skills Training course. Read more
2. Business development. Unfortunately, many (erroneously) equate Business development to traditional Sales. You are not among these, which is why you are here and we can help. How? Read more
3. Sales Playbook. If you are looking to document a step-by-step guide for your sales staff on how to sell across different customer facing interactions then you've come to the right place, and we are happy to help. A sales playbook captures this and many more features to benefit your sales team hit the ground running; if this is what you seek, read more.
4. Sales Conferences or Kick-offs. When well organized and professionally facilitated sales conferences or Summits are your cup of tea. Some call them Kick-Offs. Whatever, you call your annual sessions where you review the previous year to improve the next, if you are looking to have one with a difference, read more.
Sales strategy and Digital marketing
1: Sales Strategy If building a winning sales strategy is what you seek, read more
2: Digital marketing is an indispensable competence to selling in the 21stC. If you are want your staff to grow this competence, then our digital marketing training, complete with a mentor ad structured for never ending improvement, is for you. Read more
Other professional Short courses, for instance Problem Solving and Decision Making Skills, Project Management, M&E and many more, that help you sell yourself more effectively in workplace business and communication can be found, here
Overview
For over 15 years now, Lend Me Your Ears has successfully trained dozens of corporates, small businesses, not-for-profit institutions and SMEs, across all sectors of the economy, to sell more. Further, we have successfully trained hundreds of salespeople in Kenya and across East Africa. In addition, we have equipped thousands others with practical selling skills. This, we have done through our different professional sales and marketing training, value added programs and courses. Lend Me Your Ears is the best sales training company across the region. You will be happy with your training investment in us.
You may like to read: The problem with internal sales training
What next? Your free consultation on sales training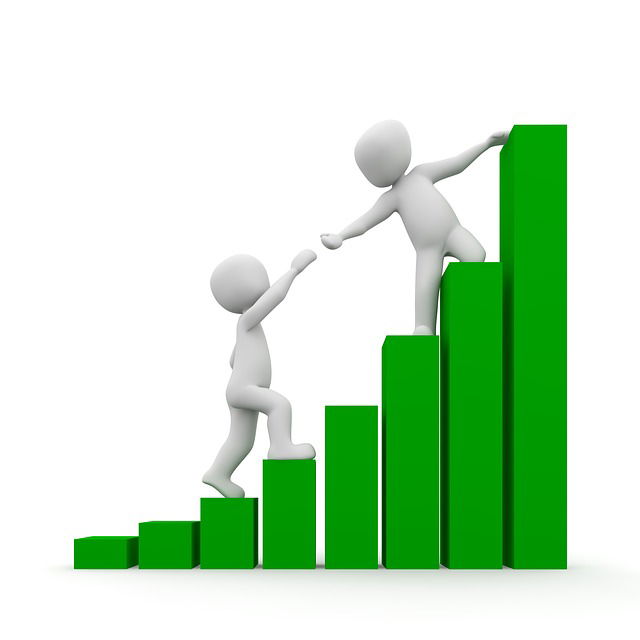 To begin with, in order for us to understand your business and the training you want, we propose a free consultation meeting or a call.
The meeting will be a discussion on your company, the sales skills, or sales and marketing skills, gaps you are currently facing and would like filled by Lend Me Your Ears, what you are looking for in an ideal training, what training is needed for sales, and any other information that can help us develop an effective sales training program for you.
Please fill in your details in the form below and we will get in touch after receiving your details.
Remember to indicate your mobile number. We guarantee you a prompt response.
What some say
"He didn't need to say it . It was quickly obvious to me that Kageche was not sharing theory with my sales team. His practical style of delivery had all the hallmarks of one who had been to the trenches. I found him a great educator, totally engaging, with contagious enthusiasm. We witnessed unprecedented growth after lending him our ears and, more importantly, as senior management, were forced to re-look our sales strategy, based on our interactions with him. He's reliable professional and a real pleasure to work with." James Waweru, (ex) Human Resources & admin Manager, Kenya Postel Directories
"The trainer from Lend Me Your Ears demystified selling so effortlessly he made me want to sell much as I never had; in fact I feared selling." Miriam, Gulf African Bank
"For once, a sales training in Kenya I left with, with something practical I could immediately implement and get results from."- Geopoll
You may like to read: How company processes may protect it, but impede the sale