EXPLORING LEADERSHIP IN A TIME OF RAPID CHANGE (ELECTRC)
Promote AGILE Thinking: How to compete successfully in a digital world

Why ELECTRC? "The world needs banking, but the world doesn't need banks"… therefore, a successful bank digitization should involve a cultural change, a 'digitization' of the mindset of bank employees, because "culture eats strategy for breakfast"; .

This thought-provoking program is inspired by the rapidly blurring space between banking and tech firms. It is designed to "update and install" changes in the learners' mind, and get them to accelerate the cultural change necessary to a successful bank transformation. The lead facilitator's banking experience helps enrich the program

Target: Management in the financial, fintech and telcos industries.

Delivery: Through self-discovery and using a practical approach to learning, learners quickly see the rapid changing financial landscape and the urgency required to keep up.
Read more
______________________________________________________________________________________________
CONNECT! Pattern Interrupt
In a practical manner, and through feedback they can trust, Connect! Pattern Interrupt seeks to create new managers who are catalysts of change in their organization
Structured for sustainability, Connect! Pattern Interrupt, takes a practical, neuro-linguistic programming and heuristic approach to learning.
Read more
Intended for new mangers, this novel, disruptive and transformative program is set on 4 self-introspection inspired pillars, and seeks to create different leaders that will be catalysts of change in their organizations.
Connect! is a tool that focuses on anchoring employees to feel as part of the organization thereby increasing productivity.
___________________________________________________________________________________________________
SALES SOLUTIONS FOR YOUR ORGANIZATION
Strategic Account Management (For Bank Corporate RMs, FMCG Salespeople, Key Account Managers etc)
B2B selling (Product and/or services)
B2C selling (Products and/or services)
Telephonic Selling
One size cannot fit all. The sales skills set for a business to customer (B2C) service industry are different from those for, say, an FMCG, shipping or oil industry and both different still from B2B (business to business) selling. For instance, selling a bank account and selling elevators have widely varied sales processes and require different skills. It is for this reason that we prefer crafting a program depending on your needs
Read moreRead less
"He didn't need to say it but it was quickly obvious to me that Kageche was not sharing theory with my sales team. His practical style of delivery had all the hallmarks of one who had been to the trenches. I found him a great educator, totally engaging, with contagious enthusiasm. We witnessed unprecedented growth after lending him our ears and, more importantly, as senior management, were forced to re-look our sales strategy, based on our interactions with him. He's reliable professional and a real pleasure to work with."
James Waweru, Human Resource & Admin Manager, Kenya Postel Directories Ltd
____________________________________________________________________________
FACILITATION & MODERATION
Strategic Planning sessions
Conferences
Symposiums
Focus groups
Panel discussions
And more…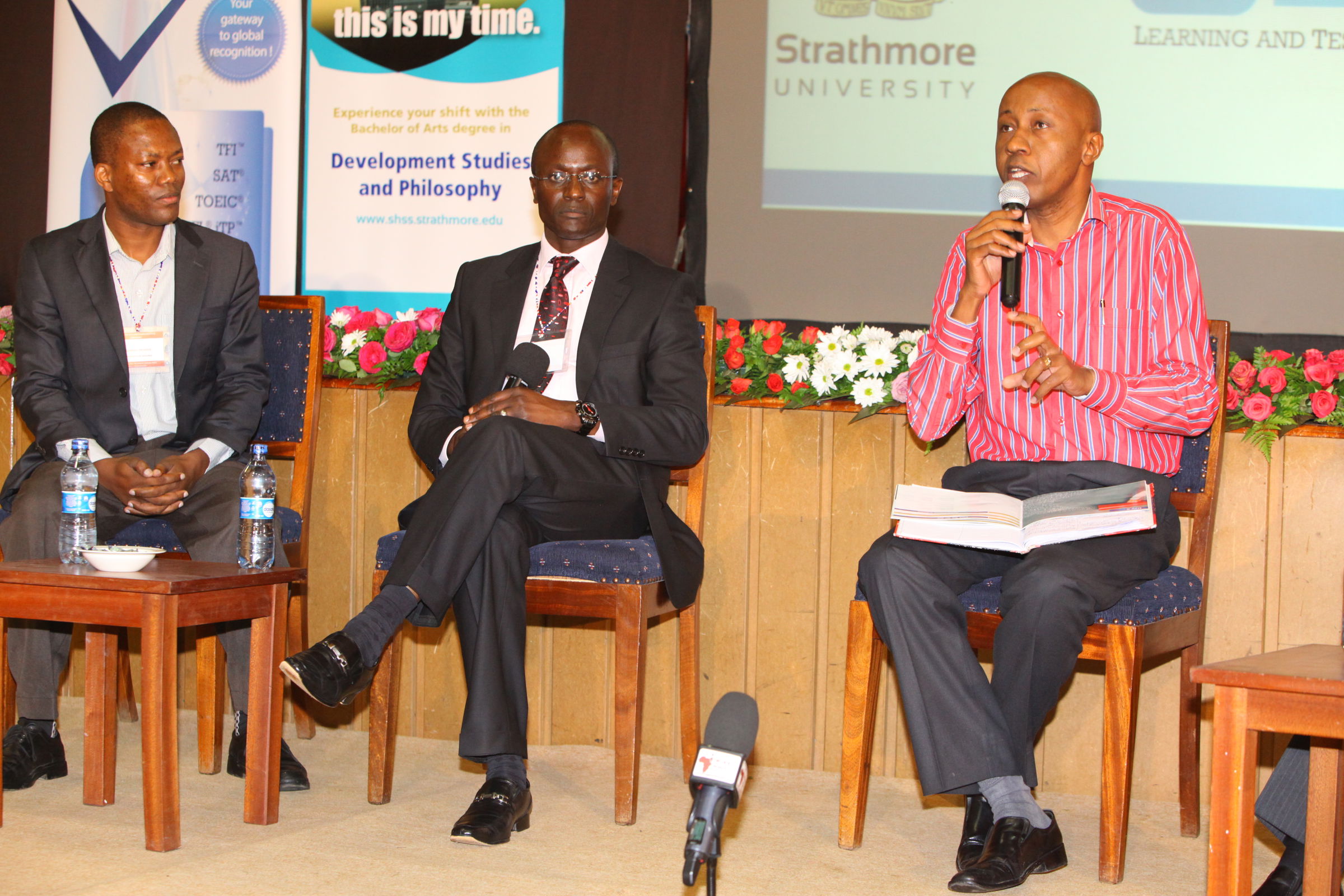 Read more
"John Kageche conceptualized and facilitated a turn-around sales conference for KETEPA in which my heads of department and myself were present; the objectives were well articulated and I consider the conference a success" –Collins Cheruiyot, MD, KETEPA

________________________________________________________________________
And when you absolutely must Speak for Yourself!…
Crafted for groups, Speak for Yourself, will equip you with skills to present more effectively
"When you lend him your ears, John Kageche has the rare and amazing talent for breaking down speeches. He is able to see what is usually overlooked — especially in message development he will see the whole program and how your message fits into it; his ability to combine ones personality with one's message is especially refreshing for any speaker to forge emotional bonds with their audiences. When you explore a speech with Kageche, you discover a whole a new world, full of your new self, and full of delightful "aha" moments and fun."
-Jagi Gakunju, Group CEO, AAR-